Meet Dr. Nicholas Tisdale
With convenient, personal attention from a healthcare advocate that treats you like more than a number – Parker Medical offers a wide-array of healthcare services to fit your lifestyle.

Schedule Your Membership Interview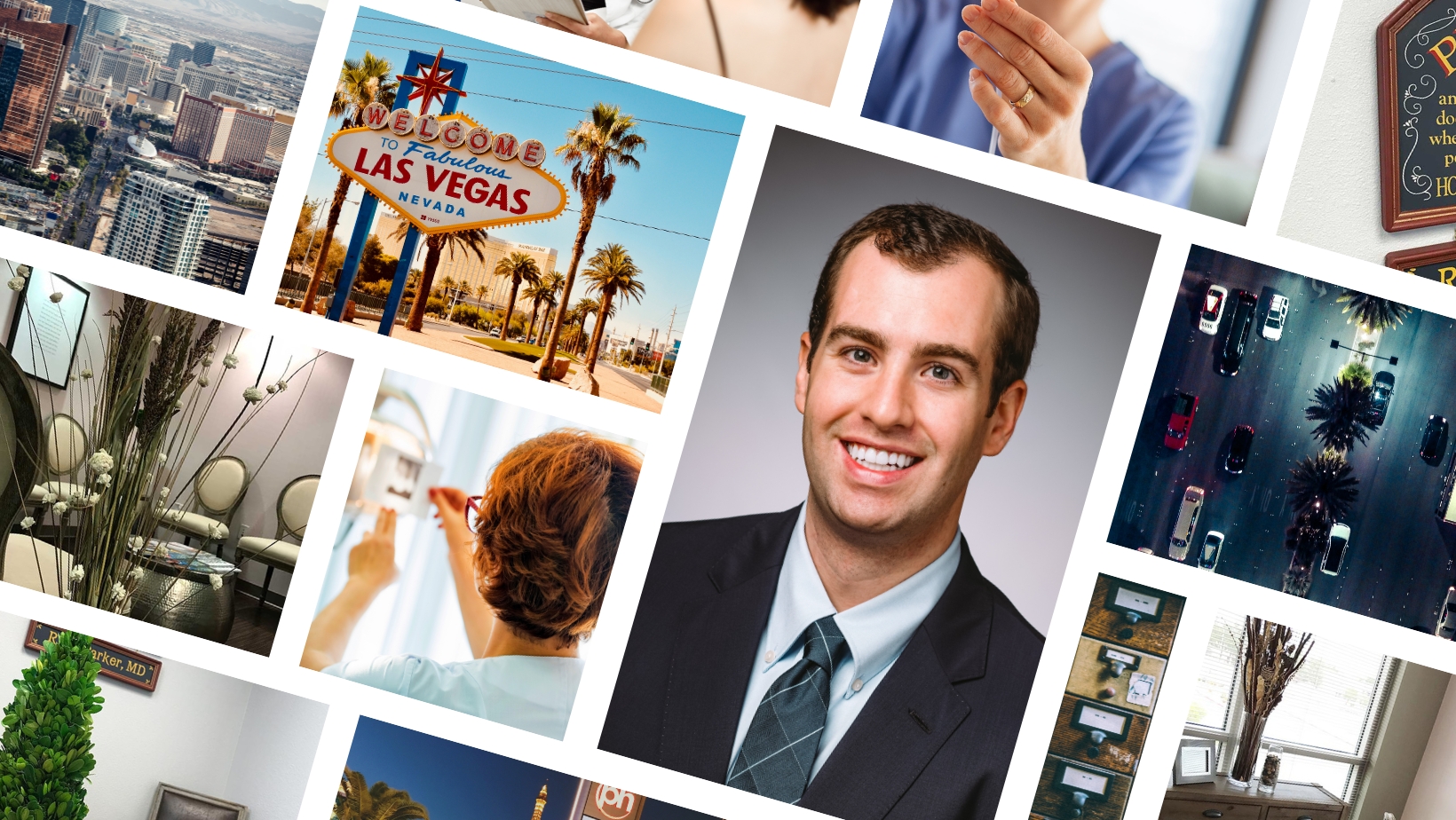 "Concierge medicine allows me to focus on what matters most: the patient. By providing personalized unrushed care, I can ensure that each patient receives the attention and treatment they need to stay healthy and happy."
Dr. Nicholas Tisdale, a passionate and dynamic concierge medicine physician with Parker Medical in Las Vegas. Steeped in the traditions of personalized, high-quality care, Dr. Tisdale treats his patients like family, providing them with the same care and attention he would give to his loved ones. For him, concierge medicine isn't just a practice – it's a philosophy, a commitment to patient-centricity that ensures each person he treats receives the time, resources, and individualized care they need to achieve their best possible health and wellness.

Inspired by the philosophy of great physicians who believed that medicine is an art as well as a science, Dr. Tisdale brings a holistic and personalized approach to his practice of medicine. He views the physician as an essential member of a patient's team of trusted advisors, playing a pivotal role in overseeing their health and wellness. As such, he strives to cultivate a relationship of trust, respect, and care with his patients, fostering a supportive and respectful environment that facilitates open and honest communication.

Dr. Tisdale's passion lies in optimizing health, enabling people to live longer and enjoy their lives to the fullest. His approach to medicine resonates with the concept of wellness as a healthy balance of mind, body, and spirit, and he works collaboratively with his patients to attain their health goals. This includes focusing on good nutrition, physical activity, and preventive care, emphasizing the importance of overall well-being, not just the absence of disease.

A proud alumnus of Michigan State University – Lyman Briggs College, Dr. Tisdale furthered his medical studies at the University of Medicine and Health Sciences, graduating in 2020. He then completed his residency in Internal Medicine at Authority Health/Detroit Medical Center, affiliated with Michigan State & Wayne State Schools of Medicine, in the summer of 2023. During his residency, he also earned a Population Health & Health Equity Certificate from the University of Michigan School of Public Health.

Among his accolades, Dr. Tisdale has had extensive training in ultrasound-guided procedures. His research work in bleeding and clotting disorders and sleep apnea has been recognized in several national presentations and publications, reflecting his dedication to continuous learning and advancement in medicine.

Dr. Tisdale is an active member of several professional organizations, including the American Academy of Private Physicians, the American College of Physicians, and the Direct Primary Care Coalition. These affiliations enrich Parker Medical and connect the practice with the broader medical community.

When he's not caring for patients, Dr. Tisdale enjoys spending time with family and friends, traveling, playing golf, and exploring the world of cars.